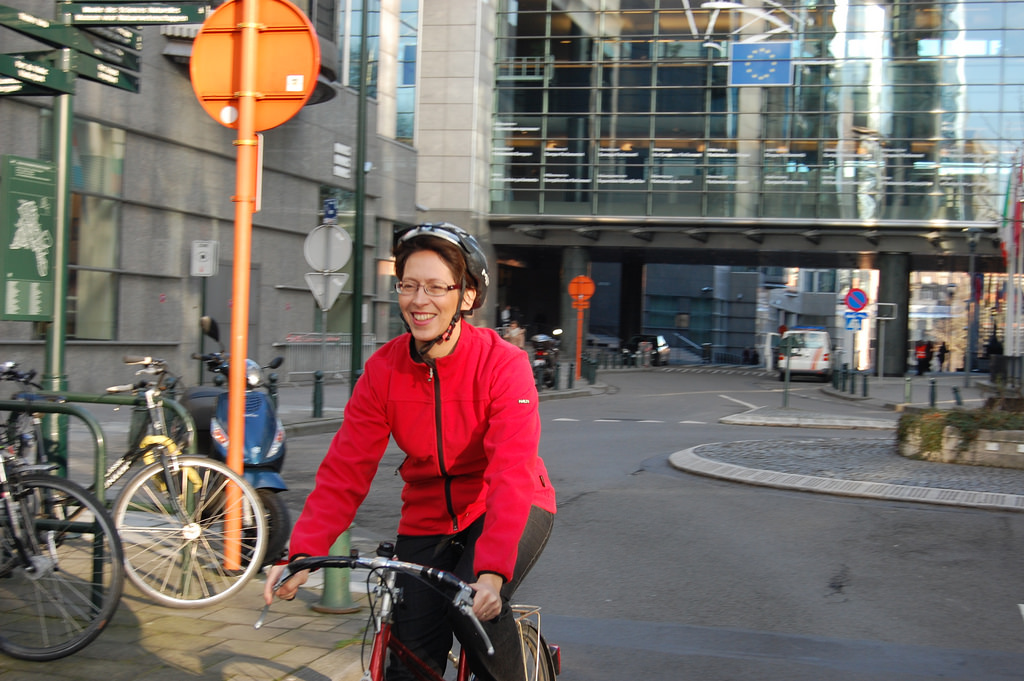 Sari Essayah is a Member of the European Parliament for the European People's Party in Finland. Although better known for being a world-championship winning race-walking athlete, she has had a life-long connection to cycling.
After she and her party supported the inclusion of references to cycling and EuroVelo in the regulations for the Trans-european Transport Network (TEN-T), we caught up with her at the European Parliament to talk about her life as an everyday cyclist.
Why did you and the EPP support the inclusion of a reference to cycling in the TEN-T (Trans-European Transport Network) regulations? Why should more European funding be made available for cycling?
SE. As you can tell from my background, growing up using a bike, for me, cycling is for every day. Just as other methods of transport – roads, rail, shipping have their place in TEN-T, cycling has its place too.
It's good to note that the EPP is also a climate friendly party. Investment in cycling is obviously important from the perspective of climate change, but I find the thing that most people care about is the quality of air in cities. Investment in cycling can improve everyone's quality of life in this way.
If people haven't grown up with cycling as a day-to-day means of transport they may be quick to dismiss it as a sport or a leisure activity. For me it is quite natural that it is also a very good way of getting around.